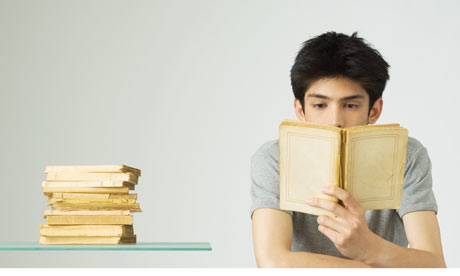 January is typically a slower time in the real estate game.  Some people squeezed in their closings for end of year and others are still catching up from being off during the holidays.
I think of this as a great time to plan for the spring.  Spring and early summer is typically the busiest time of the year for Real Estate sales.
A large portion of savvy buyers plan to make their big purchase by spring so that they can have a summer move while the kids are out of school.  This is traditionally a large driver for spring real estate sales.
In order to have a good busy season, we must head into the season with momentum and a bullet proof plan.
I would like to recommend 3 books that have changed my life over the past 24-48 months to help you prepare for the spring.  I am constantly reading and these 3 books are the cream of the crop.
The first 2 are both by Gary Keller, co-founder of Keller Williams Real Estate.
1. The Millionaire Real Estate Agent: by Gary Keller
This is a pure blueprint to regular retail real estate success.  Following the systems found is this book is a guaranteed way to make an extra 40-50k in the next 12 months.
2. The One Thing: by Gary Keller
Gary talks about how doing less can actually produce you superior results.  The idea is that the more we hand off to others to do for us, the more time we have to dedicate to the big money generating tasks.
Anytime I get overwhelmed, I take out a notepad and write down, what's the one thing I can do for this task that would produce the greatest result?  I then get to work with a clear head and razor focus.  Thank you Gary Keller!
3. The 4 Hour Workweek: by Timothy Ferriss
Tim cashed out of his startup in 2009 for about 200+ million dollars.  This book talks about all of his hacks on life and business.  It's a "how I did it" story that is constantly entertaining.  *disclosure, I would give the book a rated R rating for language.  I am typing this blog from a condo in California instead of a 10 degree ice box in Ohio all thanks to THIS book.
I realize that many of our blog readers don't have the time to sit down to a book, so I would also recommend www.audible.com.  For $10 bucks a month, you can get a new audio book which you can listen to from your smartphone in the car or in-between appointments.  I have not listened to the radio for over a year because of this sweet app.
Audible Gold Membership
Cutyourpayroll.com appreciates you as a reader of our blog.  Interested in hearing an expert speak on a certain topic?  Send me an email at: dkeltner@cutyourpayroll.com.
Interested in further discussing this blog topic?  Send us a comment below, we would love to hear from you!
Thanks!
Daniel and the Cutyourpayroll team.